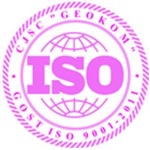 Microbarite "Mibari"
Mibari®

Microbarite series "SUPER"
GEOKOM, specifically for the production of critical paints and varnishes and finishing materials, plastics, rubber and paper, produces improved grades of micronized white barite - MIBARI® series "SUPER" , grades "96" and "98". These are high quality inert non-abrasive fillers of guaranteed dispersion and chemical composition.
For oil and gas drilling: MIBARI®02-90NO \ NV - a low-abrasive component of super-heavy drilling fluids (including oil-based) with controlled rheology, high resistance to sedimentation and heat aging; barite weighting materials KB-1, KB-2, KB-3 with a density of 4.24-4.5 g / cm3.