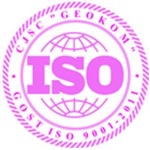 Kaolin "Mikao"
Mikao®

Kaolin series "STANDARD"
MIKAO® of the "STANDARD" series is enriched natural kaolin subjected to additional micronization, fractionation and, if necessary, organo-modification of the surface for use: in the paint and varnish industry, in the production of finishing materials, adhesives, sealants, mastics, in plastics and rubbers, and in other industries in which a scaly shape (barrier and strengthening properties), elasticity and small particle size, high chemical inertness are in demand.
Mikao®

Calcined kaolin series "SUPER"
MIKAO® - is a high quality calcined / dehydrated kaolin, exposed to whitening, micronization, fractioning and, if necessary, organo-surface modification.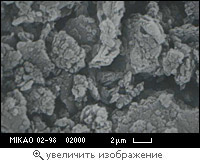 Chemical, atmospheric and temperature resistance, minimal impurities, a combination of block and flaky particle forms, the absence of crystalline and a minimum of sorbed moisture, very good indicators of color, dispersity and dispersibility in various types of binders are the main factors that are of universal importance for many areas of use of MIKAO®:
in the industry of paints and varnishes for general construction and special purposes, including water- and solvent-borne materials, for aggressive and abrasive environments. Here MIKAO® is a functional filler that regulates the barrier protection and rheological properties of the compositions, their elasticity, strength, etc. hiding power, MIKAO® allows for effective savings of white (up to 20% for rutile titanium dioxide) and color pigments - especially in water-based paints.
In the paper industry, the finest grades of calcined kaolins in general and MIKAO®, in particular, are successfully used in pigment compositions of the highest quality white papers, contributing to the opacity, brightness and whiteness of coatings, their hardening, smoothness, low abrasiveness. The use of MIKAO® also provides excellent color rendition of basic and midtones in printing, improves ink and ink sensitivity;
in plastics and industrial rubber goods, the use of MIKAO®, especially in sized forms, allows you to combine reinforcing properties, whiteness, etc. with excellent electrical and thermophysical properties of this filler, which determines its effectiveness in cable sheaths and other critical materials.