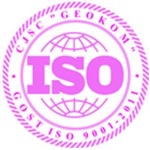 About us
GEOKOM has been established in 1995 as an enterprise for the production of the milled and finely dispersed fillers on the base of the natural or modified mineral materials, and first of all - marble, dolomite, talcum, barite, wollastonite and white mica (muscovite). Subsequently, the product line was expanded with inorganic fire retardants (aluminum and magnesium hydroxides, hydromagnesite), natural and calcined kaolins, engineering clays / organoclays.

Specialization and areas in which GEOKOM sees the best realization of potential and building up competitive advantages is the production of a wide range of micronized mineral fillers and inorganic functional additives based on the implementation of innovative solutions. For this, GEOKOM is actively involved in the development of existing and the formation of new market niches. The capacity building is facilitated by close contacts of GEOKOM engineering department and collaboration with leading laboratories and industry research centers.
GEOKOM is a supplier for many industries: varnis-and-paint materials, construction, paper and rubber, glass and ceramics, household goods and cosmetics, pharmaceutical and food, gas and oil boring, etc. More than 500 companies from Russia, Belarus, Ukraine, Germany, France, Middle Asia and Baltia are our Customers and Partners. This allowed us to become the largest manufacturer of profiled fillers in Russia. GEOKOM's plans for the future are determined as a further increase in the range, scale and geography of supplies, as well as development towards the creation of new high-tech (engineering) fillers with improved consumer properties.
GEOKOM tends to use and develop its strategic assets: the combination of considerable production and storage facilities, research base, comfortable geographic location (170 km south of Moscow) with high developed production, customs and transport infrastructure near the largest GEOKOM customers. This allows a prompt technological response, the solution of logistics and other problems for the benefit of the Customers, the provision of the necessary stocks of raw materials and products and available resources for their replenishment.
The wide range of products and efficiency, high quality of service, technological support and reasonable prices are our priorities which lead to the mutual success and effective partnership. For GEOKOM - it is a prerequisite to the case.
Our fillers are produced of two series:
"SUPER" series - fulfillment of increased requirements for spectral and color characteristics of fillers, chemical composition, presence of impurities;
"STANDARD" series - the main decorative and chemical characteristics of fillers correspond to economical applications.
The used technology of the processing allows us to produce the fractionated fillers of narrow-class of coarseness. It also provides adjusting the properties directly and producing the most optimal granulometric compositions. In both series, a stable particle size distribution and consistency of product quality are regulated by brands; especially micronized, surface treated (with carboxylic acids, alkylsilanes and complexes based on them, etc.), granular and compacted fillers are available.
In the designation of GEOKOM product brands, as a rule, general rules are used: the literal label of the product type, » average median particle diameter (μm, "laser diffraction" method » the whiteness of the filler (%, CIELab) » the literal and/or digital index for surface treated and individually designed materials.
GЕОКОМ has a standardized product quality control laboratory. The main current definitions, including dimensional and color express measurements, are based on modern Russian hardware and software systems, which, together with the dynamically adjustable Automated Control System "Production-Logistics", allows you to quickly manage technological processes and ensure the proper quality of logistics procedures.
Our staff treat with understanding and reponsibility to carring out the environmental restrictions and prevention of industrial pollution. Especially because the GEOKOM manufacture is situated near the historic place of Russian culture - the Goncharov family estate museum (Polotnyany Zavod settlement).